Contributors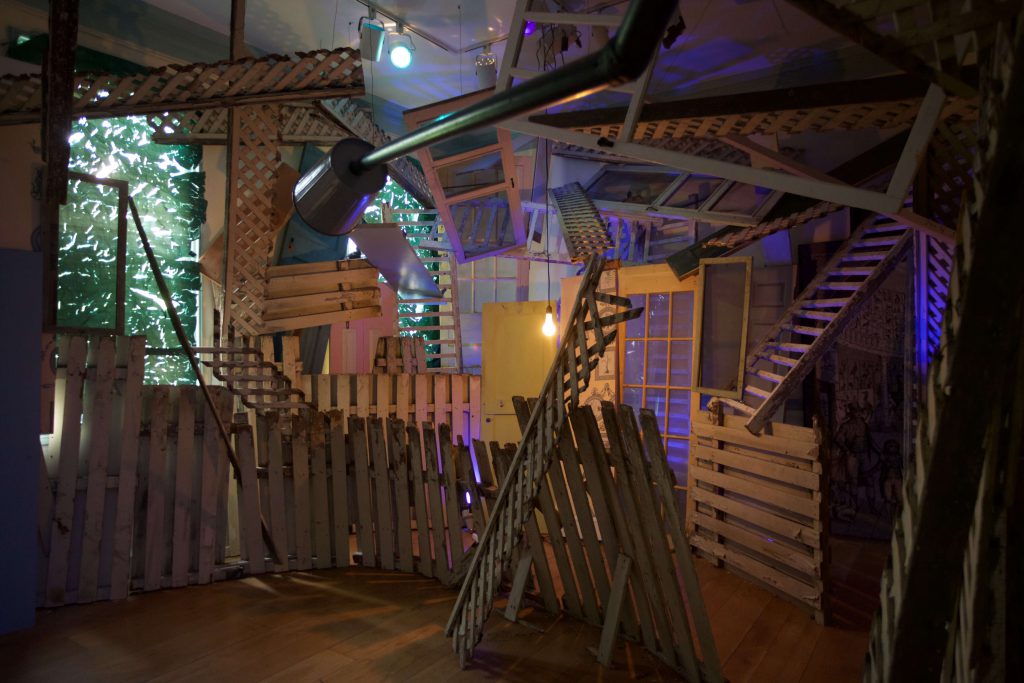 Abigail deVille (US)
Abigail deVille´s work speaks to loss, displacement, perseverance and strength through sculptures and site-specific installations functioning as makeshift monuments. Deville is a cross between an artist, historian and archeologist who sources her material from local history, literature and dumpsters. She works with the industrial history of the city of Moss in an expropriated house, which will be torn down to make way for an expansion of the national train service.
Atelier Cyberspace (DK)
Collaboration between artist Susanne Ussing (1940-1998) and architect Carsten Hoff (1934-), Atelier Cyberspace were pioneers in imagining the use of cybernetics and computers as creative tools to reshape the spaces that humans lived in. They invented the notion of "cyberspace" to describe architectural projects that would use computer programming to create a new visionary form of human housing, which celebrated diversity over uniformity.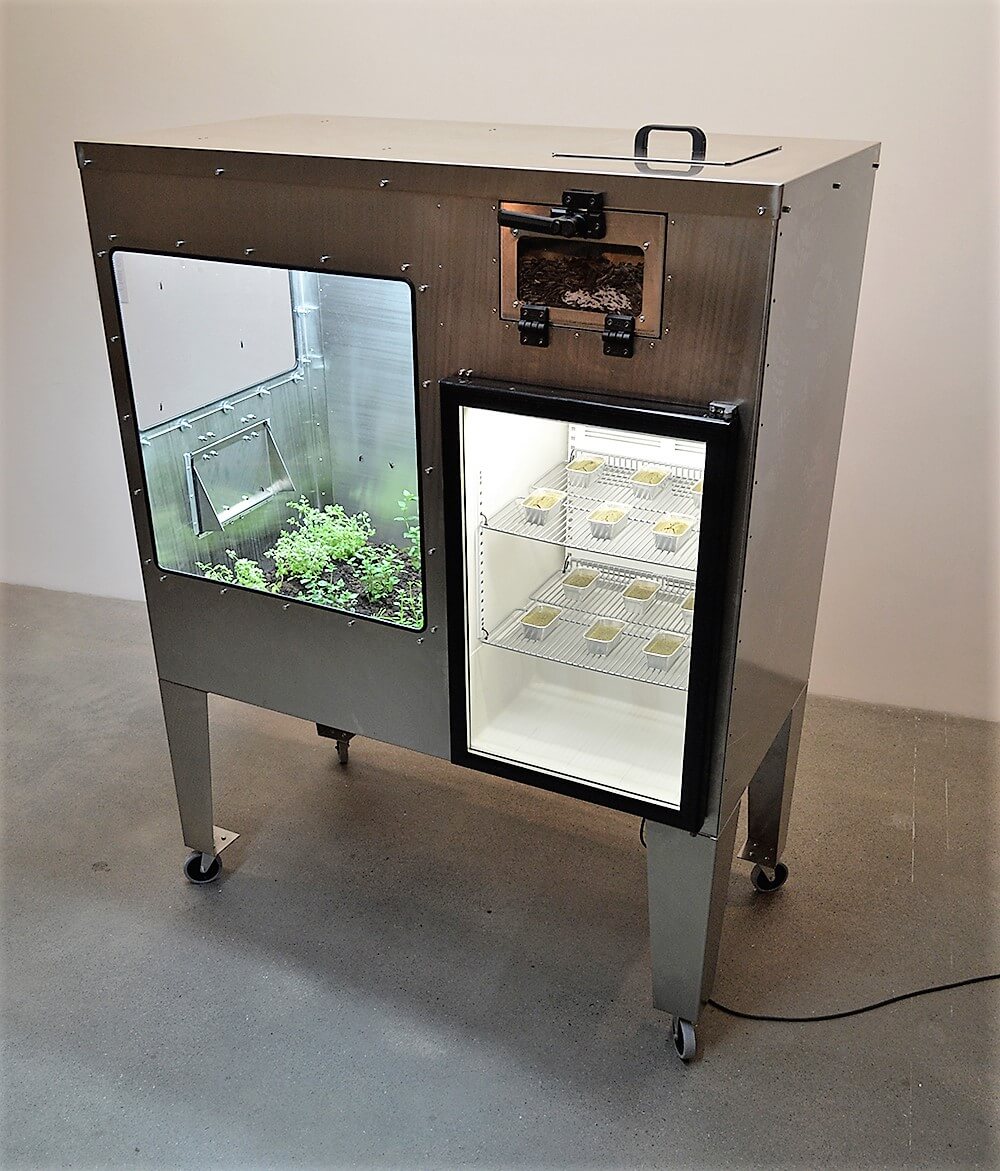 Búi Aðalsteinsson (IS)
Búi Aðalsteinsson works with insects. He is concerned with creating self-sustainable food systems for a possible overpopulated world in the near future. For him insects are the key for producing protein without disturbing too much of the earth´s riches, for insects need very little water and can be nourished on human faeces. Búi's development can be fitted for a future Scandinavian kitchen as well as manned spaceships on long distance space travels.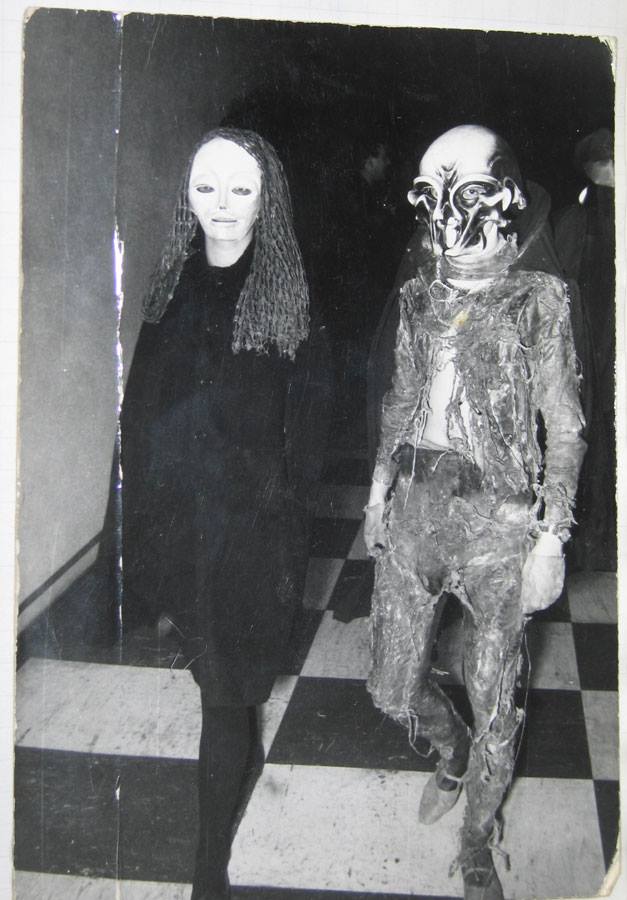 H.R. Giger (CH)
While Hans Ruedi Giger (1940-2014) might be best known for giving birth to one of movie history's most distinguishable creatures, Alien, his work in the context of furniture design and sculpture remains less explored. Momentum 9 will bring together an unseen constellation of Giger's creations from the archives and feature them in a contemporary context.
Jenna Sutela (FI)
Jenna Sutela's installations, text and sound performances seek to identify and react to precarious social and material moments, often in relation to technology. Most recently, she has been exploring exceedingly complex biological and computational systems, ultimately unknowable and always becoming something new. Her two works for Momentum will be site-specific, based on words and living materials.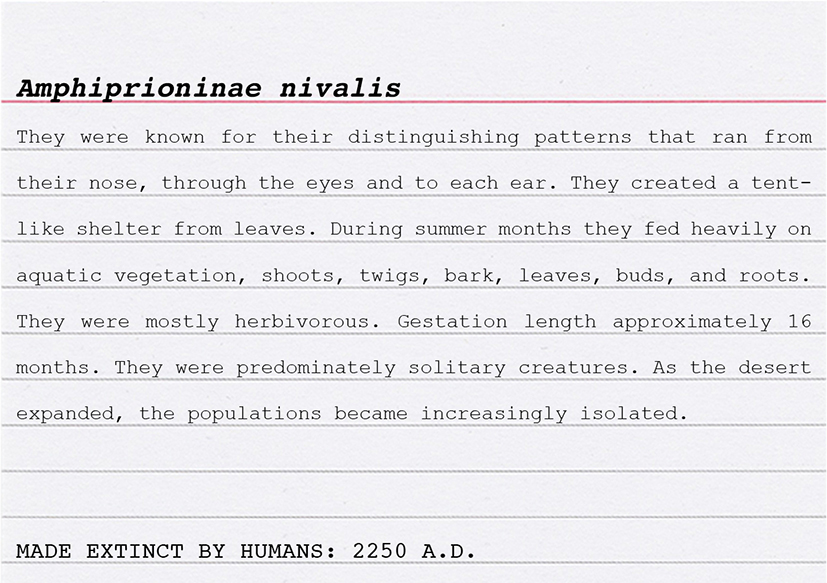 Johannes Heldén (SE)
Johannes Heldén is a visual artist, poet and musician, who employ contemporary trans-media aesthetics. His work deals with artificial intelligence, ecology, poetry, science fiction, sentience and interactive narrative structures as an entrance into current and absolutely critical discussions about existence on earth – in its broadest sense – today and in the future.
John Duncan (US)
Inspired by the experimental music scene and the performative strand of conceptual art, John Duncan has developed a wide-ranging multi-disciplinary oeuvre since the early 1970's that includes performances, installations, film and not least music. Common to his works is an experimental approach and a dedication to go beyond the expected, the recognisable and the safe to challenge the mind, sensibilities and maybe even sanity of his audience.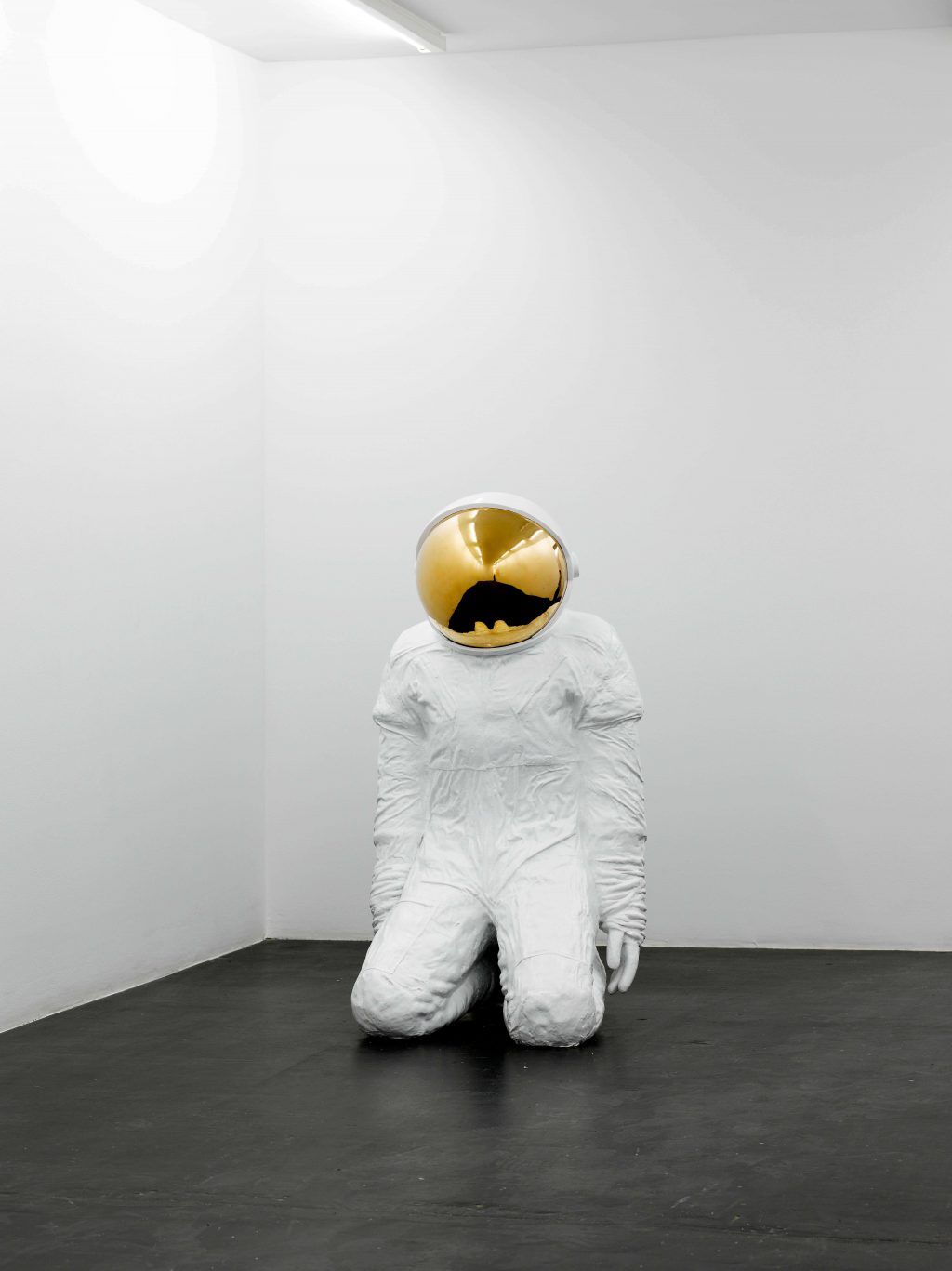 Jone Kvie (NO)
Jone Kvie mimics the forces in nature and the natural dramas of outer space in his installation pieces. In the work Carrier a bronze sculpture of a kneeling astronaut, Kvie questions the human experience in response to the vast universe – are we rendered powerless and fearful or are is it a peaceful bowing down to something bigger than ourselves?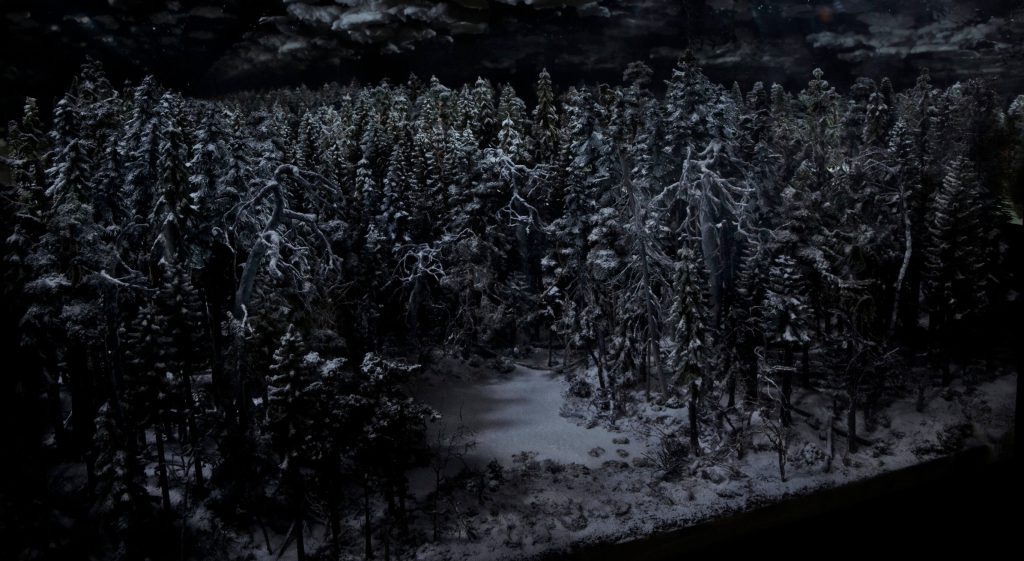 Jussi Kivi (FI)
Jussi Kivi's practice is rooted in an empirical research of fringe areas, such as underground tunnels and caves, or abandoned military bases. Kivi invests on contemplating the declined state of our environment. His works channel the concept of solastalgia: the condition of existential distress and alienation from one's most immediate surroundings caused by climate change.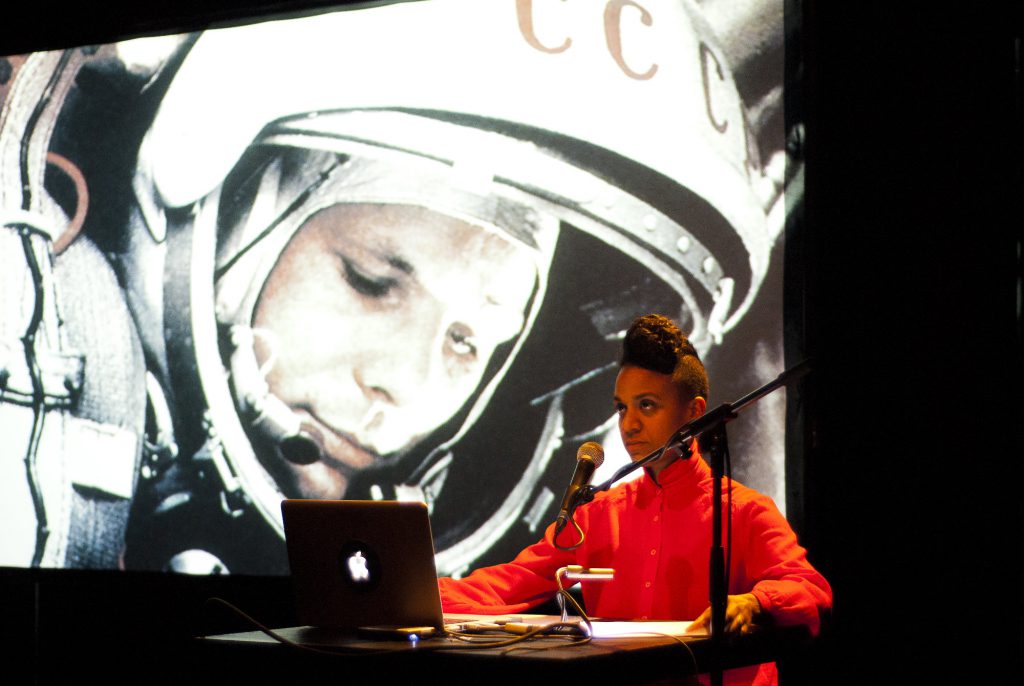 Kapwani Kiwanga (CAN)
The performance series Afrogalactica puts Kapwani Kiwanga in the role of an anthropologist from the future, reflecting on Afrofuturism and on its involvement in the development of the future Space Agency of the United States of Africa in 2058. She draws on archives from the past while projecting a science fictional future. Research in anthropology, literature and archives lies at the heart of Kiwanga's work. She intentionally confuses truth and fiction in order to unsettle hegemonic narratives, and to create spaces in which marginal discourses can flourish.
Kjersti Vetterstad (NO)
Kjersti Vetterstad engages in an art practice that moves between multiple mediums, such as installation, video, sound, performance, sculpture and film. At the center of her work is the human being with all its complexities. In No Maps for These Territories the viewer is invited into an intimate conversation between two persons that seem to be separated by a dark universe of stars, planets and endless empty space.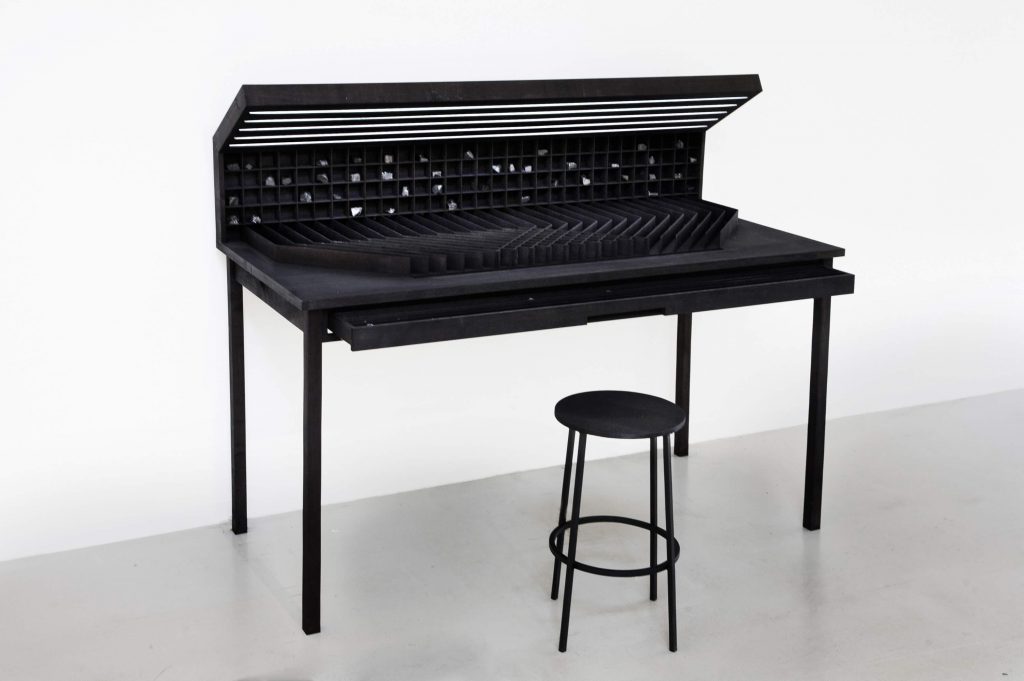 Levi Van Veluw (NL)
Levi Van Veluw is a multidisciplinary artist inspired by speculative fictions that speak of things that are theoretically possible but unpresentable in scientific reality. His darkish Kafkaesque images and geometric structures are like fragments of an alternative universe that seems governed by supreme bureaucracy, disturbingly distant but yet so close.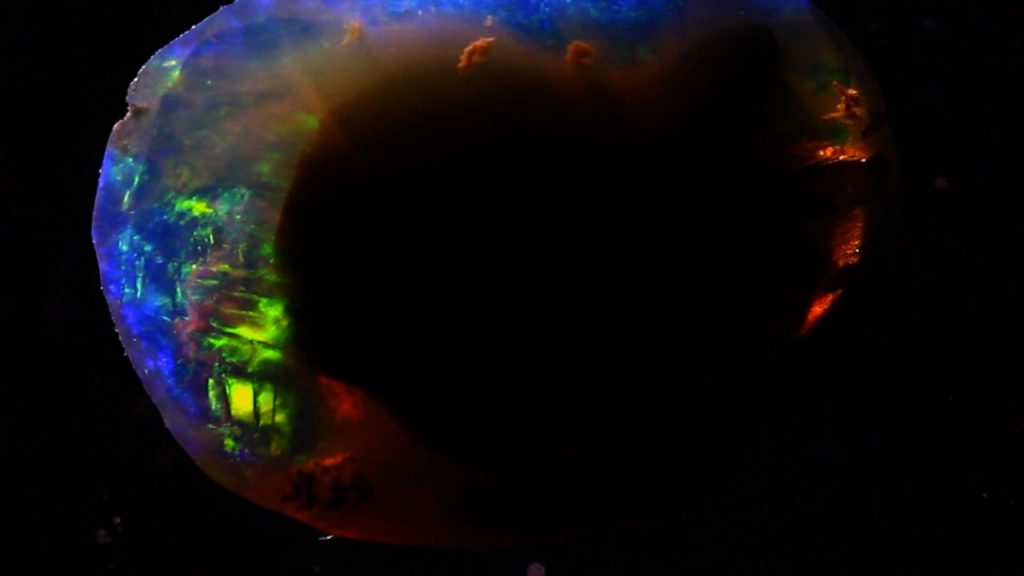 Linda Persson (SE)
Linda Persson's work is often initiated by the physical encounter with landscape and place. For Momentum 9 she brings forth an installation shaped by three years of research in outback desert Australia. It draws on the historical, cultural and mythological contexts around indigenous land and the mining industry, which is heavily linked to the development of digital technology and its 'immaterial affect'. Her desert recordings and performances are rendered digitally, fabricating a disruption of 'the real' using repetitions and mediated image gestures.
Mediated Matter (US)
The Mediated Matter group focuses on Nature-inspired Design and Design-inspired Nature. They conduct research at the intersection of computational design, digital fabrication, materials science and synthetic biology and apply that knowledge to design across scales from the micro scale to the building scale. Mediated Matter seeks to establish new forms of design and novel processes of material practice at the intersection of computer science, material engineering, design and ecology, with broad applications across multiple scales.
Museum of Nonhumanity (FI)
Museum of Nonhumanity presents the history of the distinction between humans and other animals, and the way that this imaginary boundary has been used to oppress human and nonhuman beings. Throughout history, declaring a group to be nonhuman or subhuman has been an effective tool for justifying slavery, oppression and genocide. Conversely, differentiating humans from other species has paved the way for the abuse of natural resources and other animals. Museum of Nonhumanity was launched by History of Others, a collaboration between writer Laura Gustafsson and visual artist Terike Haapoja.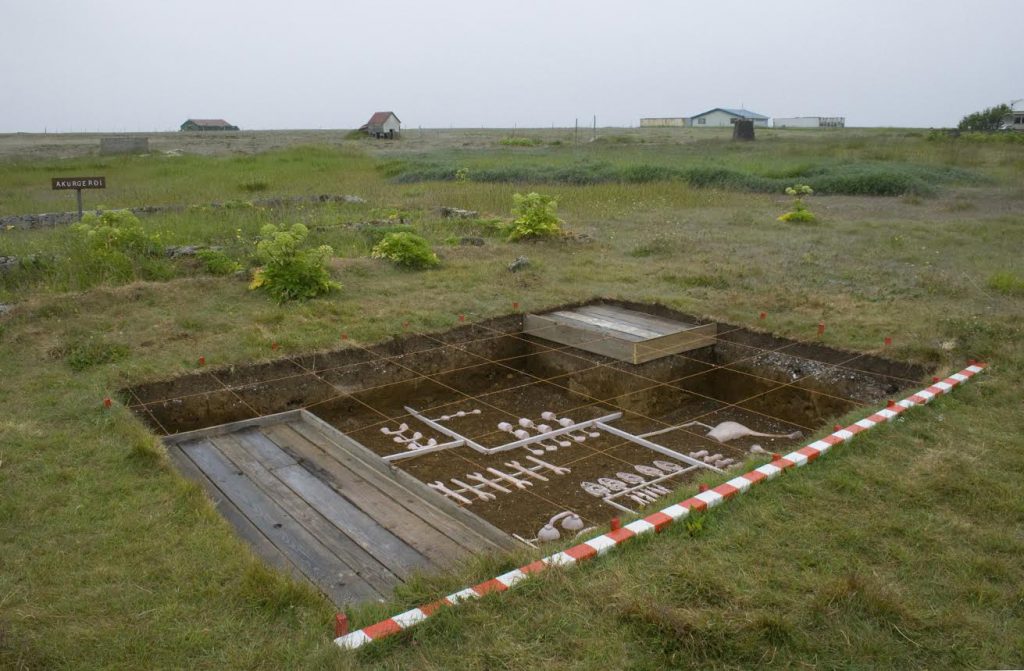 Olga Bergmann & Anna Hallin (IS)
Olga Bergmann and Anna Hallin's collaborations deal with biology, genetics and ecosystems. They question all historical mappings or cataloguing of the Earth's evolution and take a critical stand towards contemporary science. Their works are research based fictional narrations dressed in a factual overcoat, addressing speculative futures as well as alternative pasts.
Patricia Piccinini (AU)
The shocking anatomy of Patricia Piccinini´s sculptures gives us a glimpse into a possible future where biotechnical manipulations seem to have blown out of proportion. Her strikingly realistic fleshy creatures are the Frankenstein offsprings yet to come. As such they confront our contemporary science, question the borders of creations and manipulations and provoke the aesthetics of organic forms.
Patrick Jackson (US)
Patrick Jackson works within the context of site-specific art, communicating directly with the architectural and social surroundings through installation, sculpture and object trouve. He creates specific constructions and ambiences that can be described as subtly uncanny while remaining rooted in the familiarity of the everyday.
Pinar Yoldas (TUR)
The living organisms and ecosystem of the world are transforming in ways that we could never have imagined; yet that is exactly what Pinar Yoldas does in her work. Taking her point of departure in science and actual events she speculates about these processes of transformation as a bizarre, disturbing and at the same time haunting horizon for life on Planet Earth.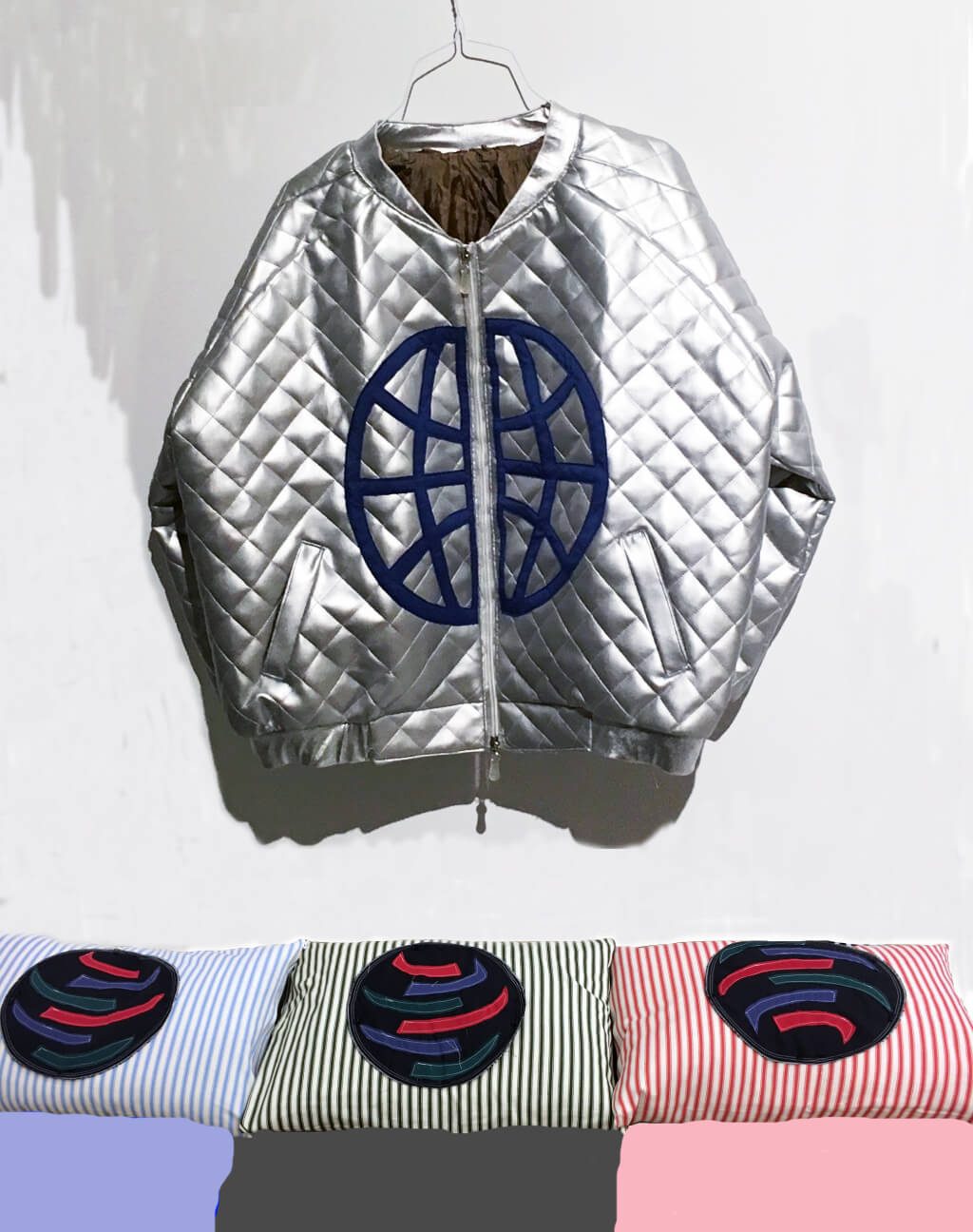 Public Dreaming (NZ)
Public Dreaming is an interdisciplinary collaboration between psychotherapist and art historian, Leon Tan, and artist Amanda Newall. This project involves the construction of temporary 'Dream Clinics' were you are invited to sleep and dream collaboratively. Public Dreaming challenges the accepted wisdom that science and reason are the only solutions to the problems we confront. Social dreaming can function as an intuitive mode of collective thought that enlarges the space of the possible for actual communities.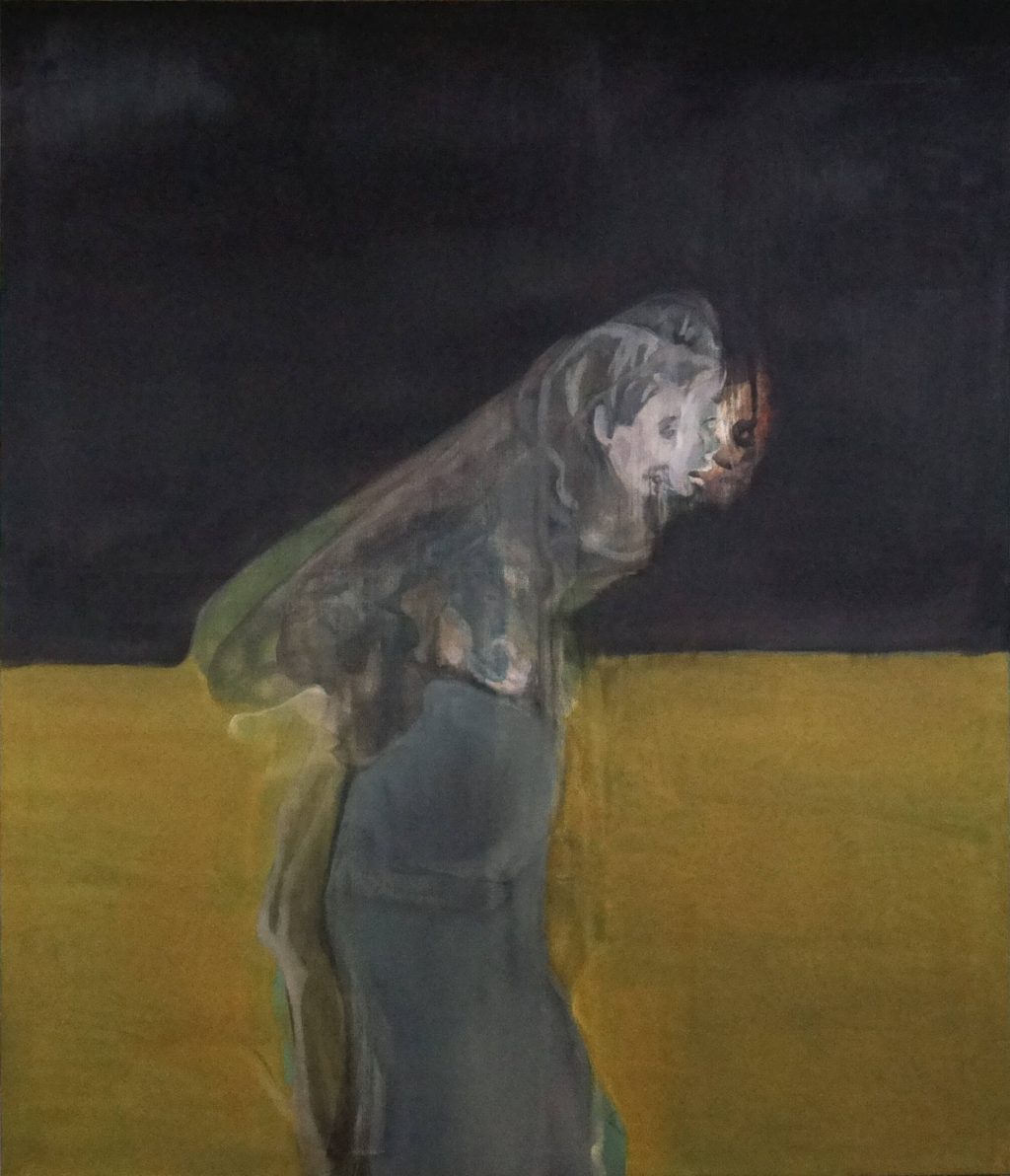 Ragnar Þórisson (IS)
Ragnar Þórisson´s paintings are in the Edward Munch – Francis Bacon lineage of internal horror. He starts his images from the human figure but distorts it and brutalizes the canvas so it reveals the gutted human, alone, disorientated, traumatic and in awe over its own estrangement. His paintings reflect the image of the alien inside, the alien that is us.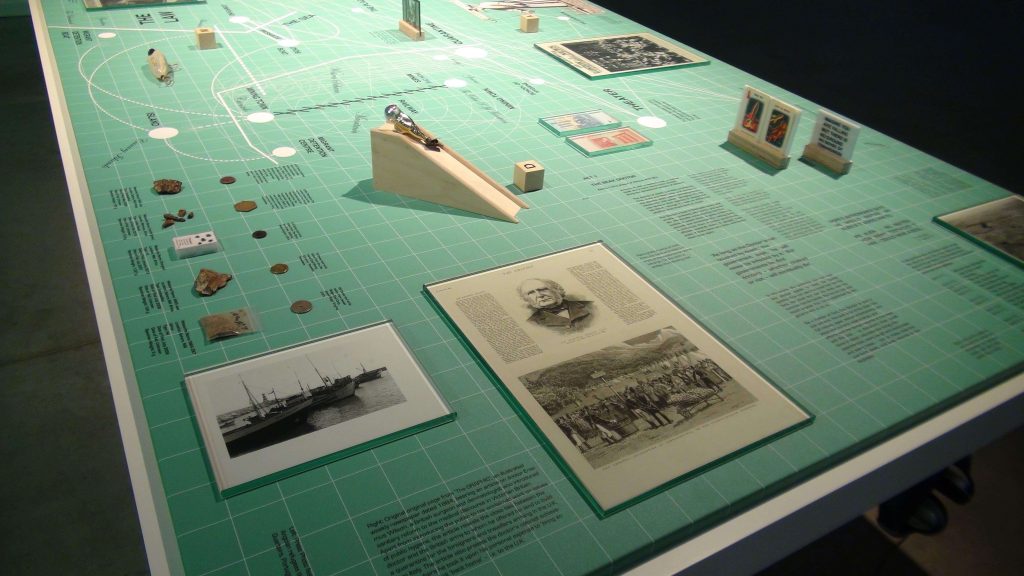 Rana Hamadeh (LB)
Rana Hamadeh draws on a curatorial approach within her artistic practice, to develop discursive projects that think through the infrastructures of justice, militarism, histories of sanitation and theatre. The Big Board forms one of the earlier iterations within Hamadeh's longstanding project, Alien Encounters, which contemplates the notion of alienness, where the alien is understood as an outcast with regard to the law as well as an extra-planetary figure. Throughout the project's different chapters, the recurrent figure of the alien mutates and migrates into other forms and terms, turning thereby into a discursive tool that allows for setting up, in each time, new modalities for understanding corporate and state-sponsored forms of violence and their enabling legal apparatuses.
The Big Board is a cartographic-performative work activated through a 60 min lecture-based play. Reminiscent of a war-room map unfurled on a large table, the work charts connections between the techniques and terms shared by the domains of law, hygiene and contagion. The lecture play, inspired by Sun Ra's 1974 film Space is the Place, Oskar Schlemmer's 1926 Diagram for Gesture Dance and Paulus Fürst's 1656 engraving of Doctor Schnabel of Rome, is an exhaustive deliberation on the notion and gesture of 'falling': falling as a form of legal apathy, as a choreographic gesture, and as a dynamic of virulence. The work leads a journey amidst outer space and land-sea relations plotted through science fiction projections, geo-political territory formation, mining histories and cross-border travel, playing out with that a scrutiny of the relations of criminology, epidemiology and theatre.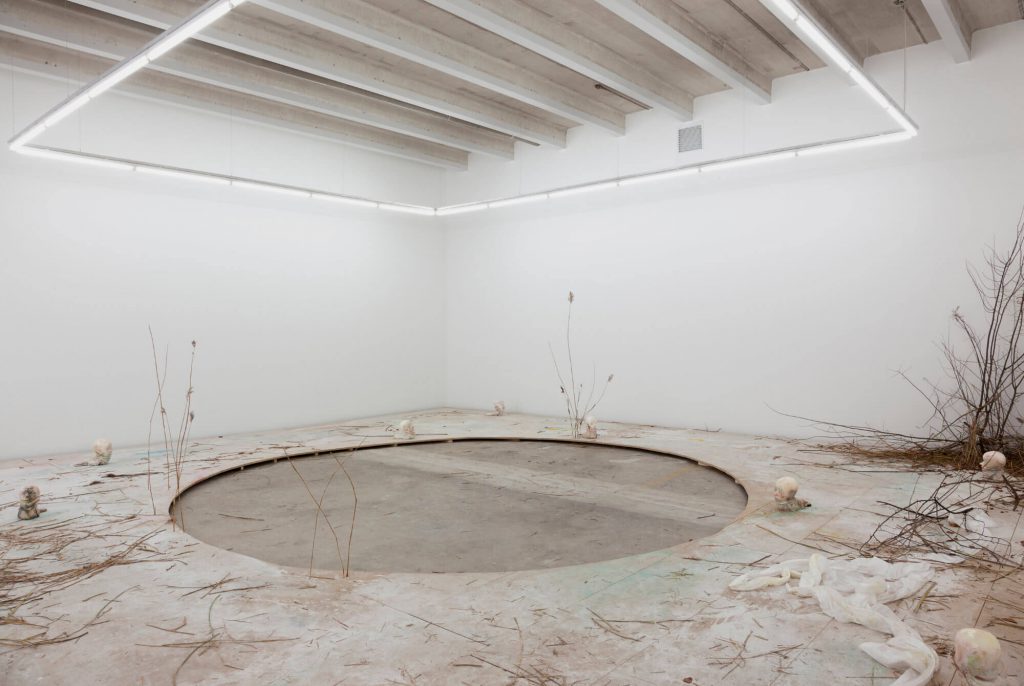 Rolf Nowotny (DK)
The horror of the contemporary social body – the individual body as well as the body of societies – is the theme a Rolf Nowotny's (DK) sculptures and installations. He investigates and dramatizes how this body physically as well as psychologically becomes strange, or other, or maybe that beneath the "official" facade of order and consensus it was always a bastard, a non-coherent entity, constantly fighting with itself.
Serina Erfjord (NO)
Serina Erfjord works often constitute interventions within the gallery space or in the public realm. She investigate different phenomenon of movement using unstable elements such as liquids and light. In the work Among Stars the audience is literally immersed in the installation and their experience of the work is an integral part of the work.
Sonja Bäumel (AUT)
The critique of human exceptionalism is at the core of Sonja Bäumel's work and its investigations of the curious relationship between humans and bacteria. Based on current scientific theories and discoveries of the influence bacteria have on the human body – and mind – the work stages encounters with these alien organisms living inside us to speculate about possible futures of further co-existence.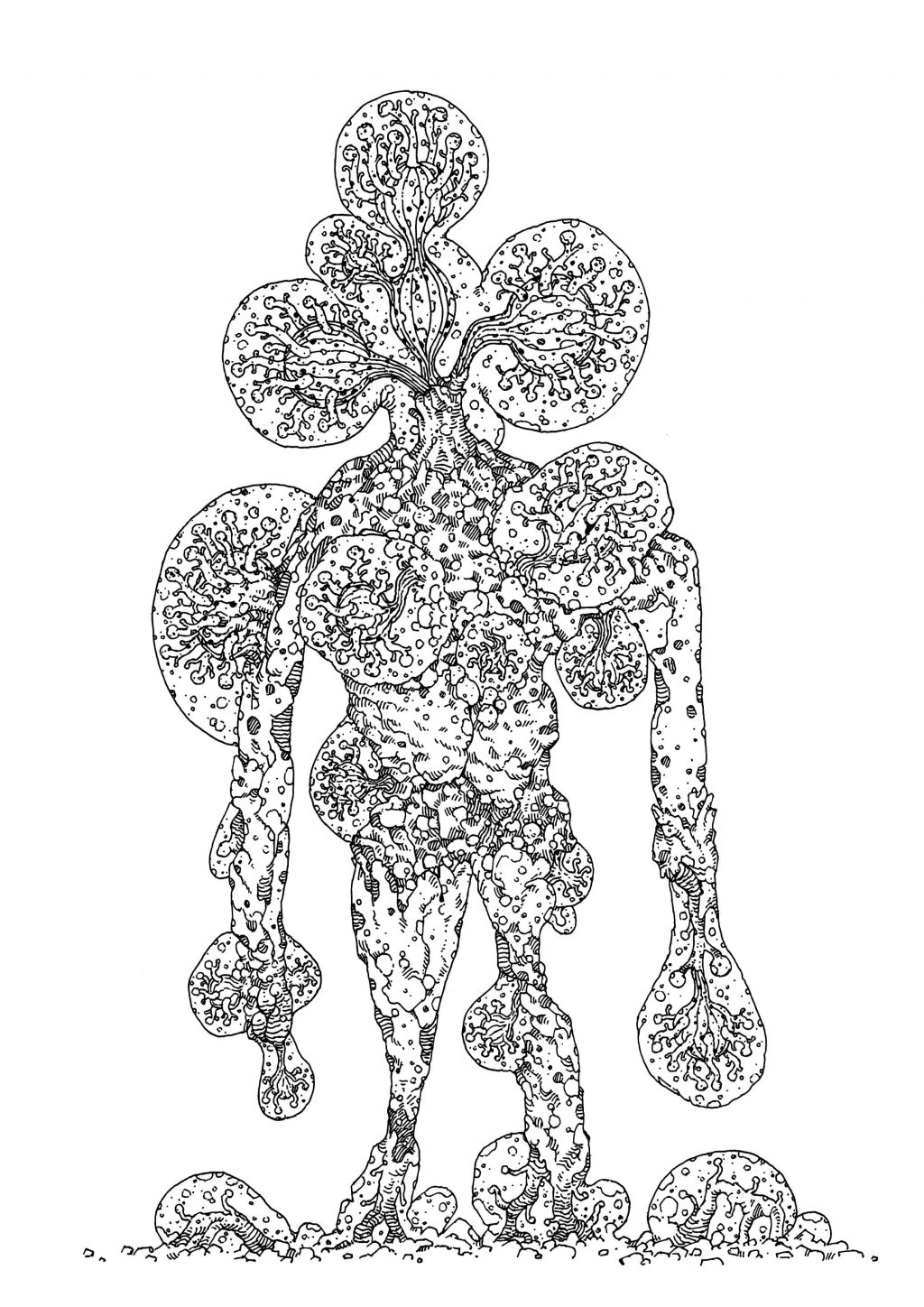 Stathis Tsemberlidis (GR)
Originally trained as a painter, Stathis Tsemberlidis works in the expanded field of contemporary graphic novels that involves animation and sound. With his distinct style and drawing on sci-fi references, he explores transmutations of the human body in the twilight zone between ecosphere and technosphere, often with fungi as a leit motif and the primary agent in the process.

Third Ear (DK/UK)
With a background in the legendary documentary department of the Danish Broadcasting Corporation, Third Ear is an internationally recognized podcast that have expanded the medium of radio storytelling since the early 2010's. Producing stories about real-life crime, space travel, monsters, and fear, Third Ear engages listeners in reality as stranger than fiction phenomenon.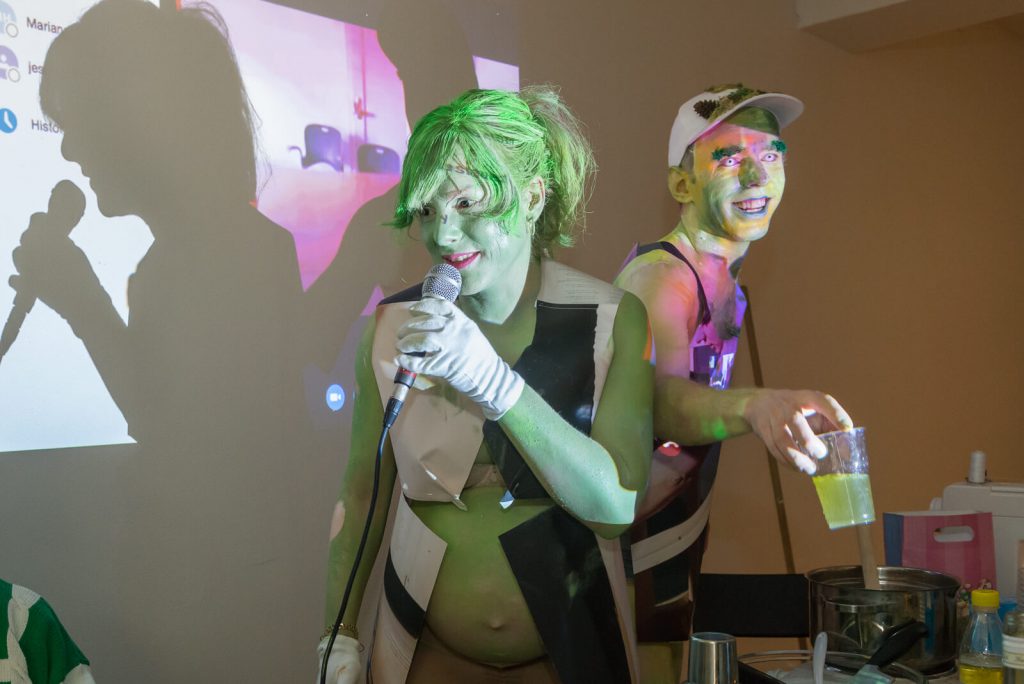 Trollkrem (NO)
Trollkrem is an artist duo of Tor Erik Bøe and Jennie Hagevik Bringaker. Their work spans from performance, sound, installation and publications. In this new video work, Trollkrem explores the ocean as an unknown and magical, yet also potentially dark and ambiguous backdrop for a number of staged scenarios.
Tuomas Kortteinen & Heikki Lotvonen (FI)
The visual identity of Momentum 9 is designed by Tuomas Kortteinen and Heikki Lotvonen. Utilizing custom typefaces designed specifically for Momentum, the identity functions as an apparatus of translation between "content" and "audience". The act of translating — of transposing, adapting, encoding and annotating — is explored through the use of subtitles the captions usually displayed at the bottom of screens. We are used to subtitled films and TV-shows, but could it be possible to subtitle other things? Sculpture? Space? Atmosphere?
Wael Shawky (EG)
Wael Shawky's work tackles notions of national, religious and artistic identity through film, performance and storytelling, Shawky frames contemporary culture through the lens of historical tradition and vice versa. Mixing truth and fiction, childlike wonder and spiritual doctrine, Shawky has staged epic recreations of the medieval clashes between Muslims and Christians in his trilogy of puppet animations – titled Cabaret Crusades: The Horror Show Files (2010), The Path to Cairo (2012) and The Secrets of Karbala (2015).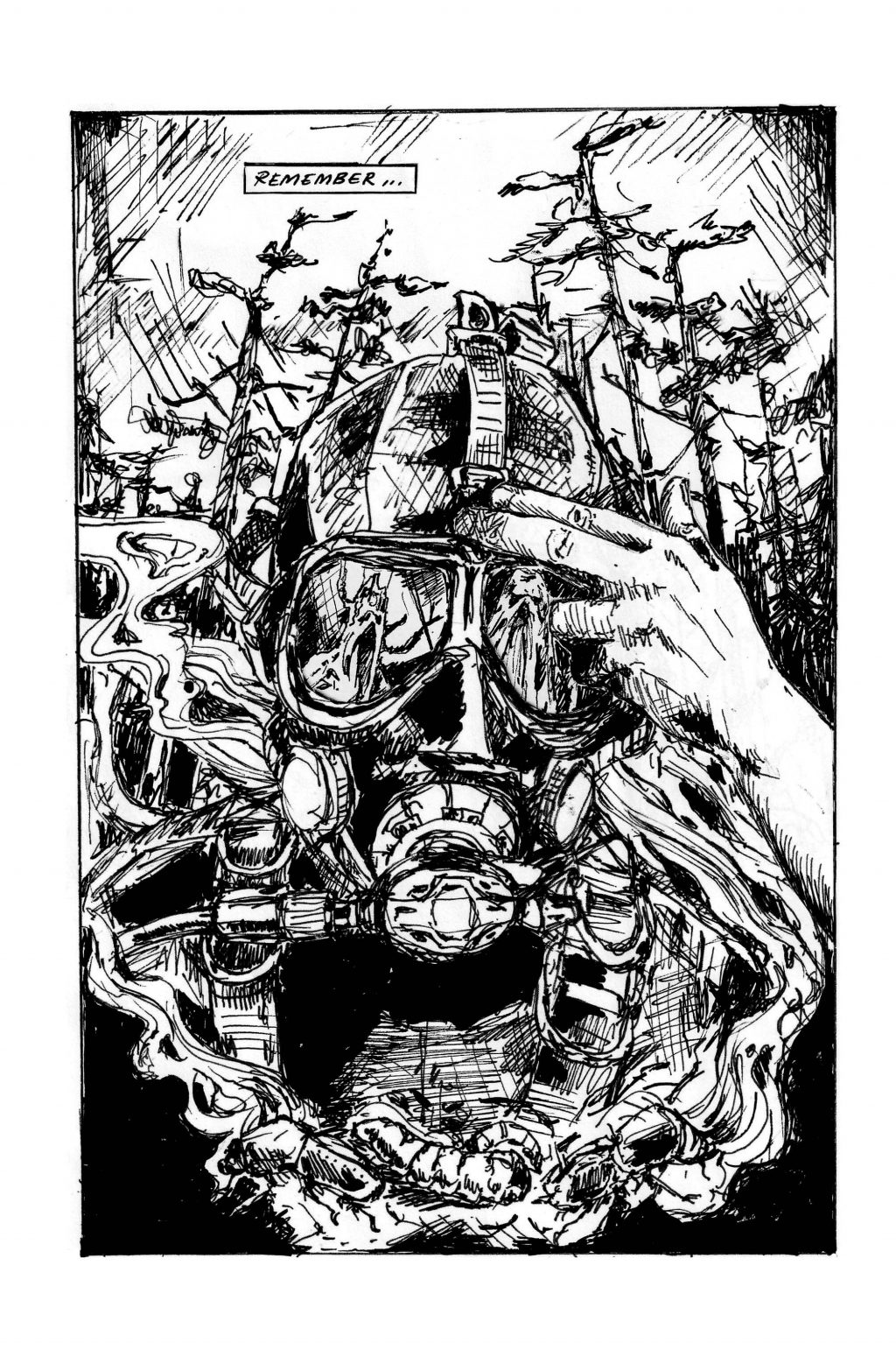 Ylva Westerlund (SE)
Ylva Westerlund's interest in comics is based mainly on specific issues of the American series Giant, which she read as a child. Industrial structures and their relationship to Nature/ the other are recurrent thoughts in her work. Spending her childhood in the Husum mill community on the northern coast of Sweden and the current workspace on Järvafältet in Stockholm forms the basis for stories about historical heritage and the future. Stories where image and text sometimes move on different planes, the gap between them creates an opportunity to encounter a third plane.